About me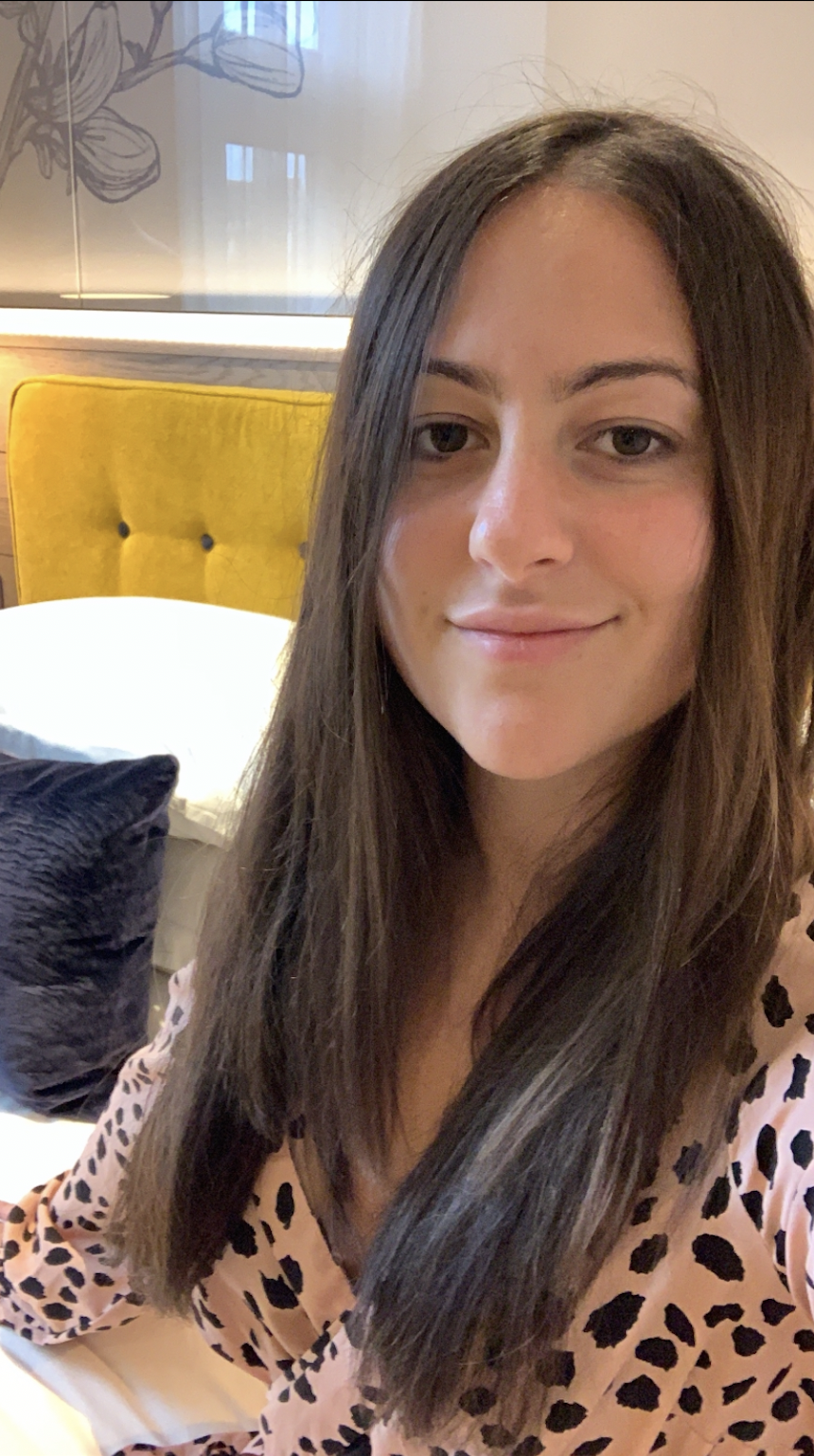 I graduated from the College of Naturopathic Medicine (DipCNM) in Naturopathic Nutrition and I am a certified member of The British Association for Nutrition and Lifestyle Medicine (mBANT) and The Complementary and Natural Healthcare Council (rCNHC). Recently I also completed an accredited course on CBT-I (dedicated to Insomnia) through the Royal College of Physicians under renowned professor of sleep science, Dr Jason Ellis.
I started my career in PR and digital marketing (agency side) and turned to nutritional therapy after experiencing my own issues with Insomnia, anxiety, digestive, hormonal and stress disorders for most of my life. Having seen the power nutrition had on my life prompted me to retrained and I now help my clients get back to optimal health through my passion and understanding of nutrition, thoroughly believe in addressing root-causes, not just presenting symptoms.
I believe sleep is the foundation to health, with implications of sleep restriction affecting every single aspect of life, from health, wellness, productivity and mood. An imbalance in sleep health will lead to poor health, no matter the nutritional or active status of the individual and it is through this science that I believe in giving my clients the tools, education and fundamental techniques I have learnt throughout my career to help achieve sleep success.
When not in clinic, I focus on my online course 'Restless to Fully Rested" available to all who suffer with sleep disorders or would just like to improve their quality and quantity of sleep for a full, healthy and happy life. I also coordinate workshops and seminars for corporate clients, providing employees with skills, techniques and knowledge to improve and transform their optimal health and productivity through the power of sleep.
Qualifications
BA (Hons)
Dip(CNM)
mBANT
rCNHC
"Elmira helped me overcome my Insomnia through a tailor-made plan, using nutrition and CBT-I techniques. It's something I still have problems with on occasion, but I have the tools to manage it now. Couldn't recommend her enough"
"Elmira was very helpful in identifying the problem I had with my gut and approached my concerns in a sensitive way. I'm feeling almost back to my old self, couldn't be happier"
"Having had bouts of illnesses throughout my life, the medication caused me severe sleep issues. Elmira managed to help me achieve the best night's sleep i have had in years. My symptoms are easier to control and my energy levels are through the roof. Thank you Elmira."
" I joined the 'Restless to Fully Rested online course after my family members raved about it and I cannot tell you how much of an impact it has made to my life. Not only are my energy levels through the roof, my productivity in the workplace has advanced to a promotion. I only wish I took the course earlier."
" My doctor told me I had extremely high cholesterol, which left me feeling sick most mornings. I contacted Nutrition With Elmira after reading a blog post she wrote and after a 20 min conversation I was booked in. She made the process so enjoyable and not scary at all. Full of knowledge and ready to bust myths surrounding nutrition, breaking it down to manageable pieces. Completely life changing. "
" Life changing. After seeing Elmira for an initial, i decided to take her online course. The course is so easy to navigate, gives you a clear understanding on the science of sleep and literally all the tools you need achieve great sleep. I have been on medications for years for anxiety and sleep problems, finally I have the tools to actually combat my sleep fears."